Juno Bathroom Sink Faucet Round LED Waterfall with Brass Chrome Finish
Waterfall Bathroom sink faucet LED


Product Code:
JSLP112SF
Availability:
Ships in 5-10 Business Days
Shipping Type:
Free Shipping
$449.45
Was:
Regular Price
$851.00
47% Off
Juno Bathroom Sink Faucet Round LED Waterfall with Brass Chrome Finish
Advantages:
No Battery and electronic connection needed. There is a micromoto inside the faucet and it can supply power to the led light forever with the water flow supply power to itself.
How to work:
Worked water pressure: 2-8 kilograms
Water flow automatically changes the color with the temperature changed. LED turns blue when under 25°C, turns green when between 25°C - 38°C, turns red when when higher than 38°C.
Feature:
This led faucet made by solid brass body with chrome plated.
Ceramic cartridge and zinc alloy handle.
Beautiful waterfall
Work for long time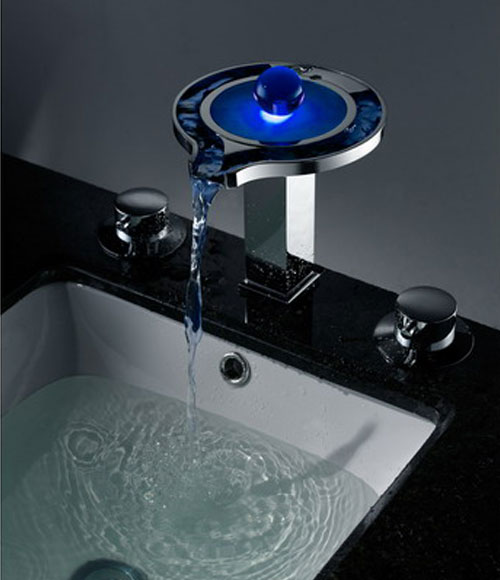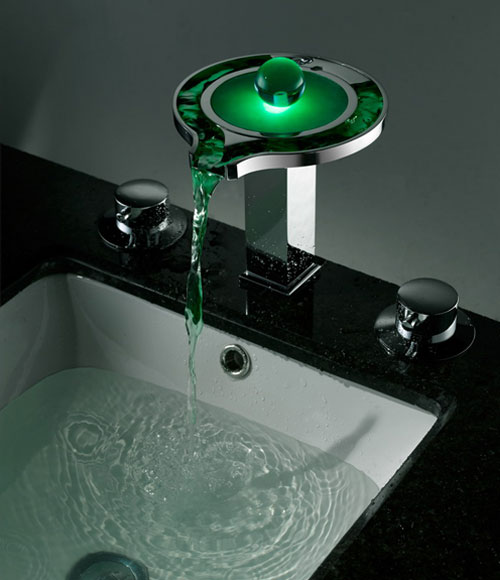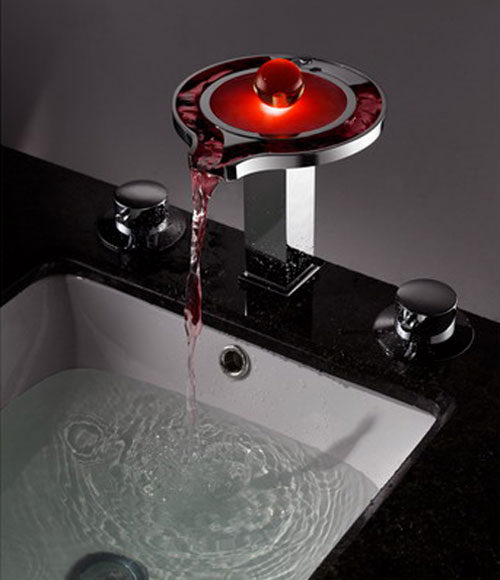 More Information

| | |
| --- | --- |
| SKU | JSLP112SF |
| Installation Type | Deck Mount |
| Finish Type: | Chrome Finish |
| Product Label Juno | Yes |
We offer special discount on BULK ORDERS.
If you have any bulk order do not just place orders but contact us first for better discount offers.
Frequently Asked Questions
Q: My Juno LED faucet no longer lights up and the water flow is restricted. A plumber said it's one-piece design can't be cleaned. Is there a filter to clean, or how can it be repaired to light up again? I assume it's the restricted flow that is preventing the light.
By:Noreen Natale
A:
Hi, Thanks for your query. It is possible that the restricted water flow is preventing the LED light from turning on. The cause of the restricted flow could be a clogged filter or aerator. Here are some steps you can take to troubleshoot the issue: 1. Turn off the water supply to the faucet. 2. Unscrew the aerator or filter from the faucet. If the aerator is hard to remove, you can use pliers to grip it and gently twist it off. 3. Check the aerator or filter for any debris, sediment, or mineral buildup. If you see any, clean it thoroughly with a toothbrush or small brush. 4. Reassemble the aerator or filter and screw it back onto the faucet. 5. Turn on the water supply and test the faucet to see if the LED light turns on and the water flow is normal. If cleaning the aerator or filter does not resolve the issue, there may be a problem with the LED light itself. In that case, you may need to contact the manufacturer or a professional plumber to repair or replace the faucet.
By: Sami