Modern Bathroom Sink Faucets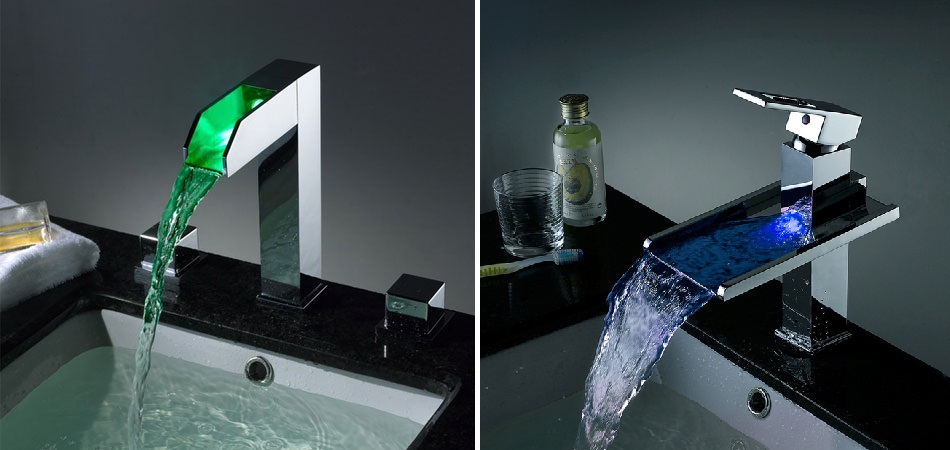 Modern Bathroom Sink Faucets for a Stylish Bathroom
Beautiful and stylish bathroom sink faucets will turn your bathroom into a glamour room. They make your bathroom unique and functional at the same time. The wide range of high-quality waterfall bathroom sink faucets, replacement parts, and accessories from Junoshowers provide a nice selection for any household or commercial bathroom. When choosing the ideal basin sink faucet, make sure the materials, finish, and style matches the waterfall rain shower head. This ensures that all the fixtures blend in well and also helps to tie together all the design elements. 
The current models of state-of-the-art Juno faucets are available in various finishes like Chrome, oil rubbed bronze, brushed nickel and rose gold bathroom faucet are a few of the popular finishes in which bathroom taps are available. They make your bathroom unique and functional and at the same time provide a stylish look. All bathroom sink faucets from Juno Showers are ADA compliant.
There are a couple of design and technology choices available that can improve the practicality of the basin sink taps. The automatic bathroom taps come with a touch sensor that can turn the water on with a small touch. The LED technology ensures that the color of the light changes depending on the temperature of the water. The best waterfall bathroom faucets from Juno's collection like digital display touchless faucets make you forget the worries and stresses of a workday.