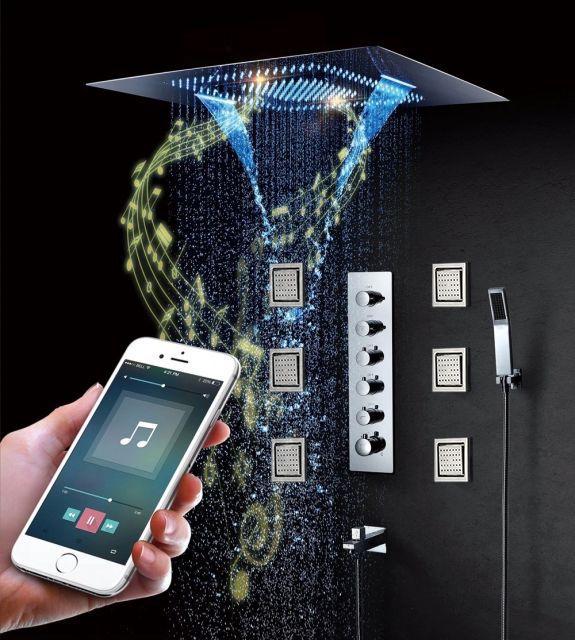 LED Rain Shower Heads
Juno Shower offers dream LED shower heads which will lightup and modernize your bathroom's decor. No batteries are ever needed for our models because LED light shower heads are powered by running water. Thanks to advanced technology built-in devices generate electricity. When it connects to water, LED emits blue, green or red light depending on the preferred water temperature. Our most expensive LED shower heads include the temperature sensor, Bluetooth speaker, and music player. But there are also low-cost models of the cool gadget available with several shower settings on Juno's website. They usually come with a one-year warranty.
Sleek futuristic design and shower head with LED lights that changes as the water temperature will impress guests and family members alike.
Shop for ceiling mount LED shower heads, square LED shower heads, rectangular and ceiling shower head. Our LED shower heads promise an easy twist on installation – it takes 5 minutes to install even if you are the first time ever installing a shower head.