Juno New 40" by 40" Large Dark Oil Rubbed Bronze Square Ceiling Mount LED Rain Shower Head
This high tech oil rubbed bronze rain shower head powers the LED lights using a built in hidden dynamo. Our oil rubbed bronze square led shower head will lights up automatically when you start shower and set the mood. They will even change colors automatically as water temperature goes high or low.




Product Code:
JS546ORB
Availability:
Ships in 5-10 Business Days
Shipping Type:
Free Shipping
$1,574.84
Was:
Regular Price
$2,136.50
26% Off
Juno New 40" by 40" Large Dark Oil Rubbed Bronze Square Ceiling Mount LED Rain Shower Head
Features:
This oil rubbed shower head can be installed as Ceiling Mount.
IThe lights will automatically turn on when water pressure is turned on
The lights will dim and brighten when you lower and raise the pressure so you can set the perfect mood, water and light
The shower head will automatically change colors according to the temperature of the water so you always know how the water will feel on your skin just by looking at it
Never be scalded again by entering a shower that is just too hot
The threading is universal so it will fit any standard shower head by simply unscrewing the old one by hand and attaching the new one. A shower arm is not included, and can be purchased seperately.
The Shower head can be used with either wall or ceiling mounted arm
Modern Stylish Design Completely polished chrome made to match or stand out from your other bathroom fixtures
High Quality This modern shower head is made out of brass, so its made to last!
The flow rate is 2.5 GPM.
| | |
| --- | --- |
| Showerhead Length | 40" |
| Showerhead Width | 40" |
| Material | Stainless Steel |
| Finish | Oil Rubbed Bronze |
| Showerhead Style | Contemporary Rain Shower |
| Mount Method | Ceiling Mount |
| Connection | 1/2" US standard (included) |
| Shower Arm | Optional (purchased separately) |
Installation Details:
New 40" by 40" Large Dark Oil Rubbed Bronze Square Shower Head Installation Manual
INSTALLATION INSTRUCTIONS: Before you begin, read the installation instructions below. Observe all local plumbing and building codes.
For the following installation instructions for your new shower head it is assumed that any old fixtures have been removed and all rough-in work has been completed.

Unpack and inspect the shower head for any shipping damages. If you find any damages, do not install. Contact Customer Service at 800-422-1360. If you need assistance while installing your new shower head, call Customer Service.
We recommend consulting a professional if you are unfamiliar with installing bathroom fixtures and plumbing. Shut off the water supply lines where the new shower head is being installed.
TOOLS AND MATERIALS:
Groove Joint Pliers
Adjustable Wrench
Plumber's Tape
Dry Cloth
Phillips Screwdriver
Silicone Sealant
Damp Cloth
Allen Wrench (provided)

INSTALLATION:
Apply plumber's tape to the threads on both ends of the shower arm and slide on the decorative escutcheon. Insert the new arm into the fitting in the wall or ceiling and twist to tighten. Finish tightening with your adjustable wrench. Wrap a dry cloth around the shower arm to protect the finish while tightening with adjustable wrench.
If your shower head does not feature a shower arm, connect the shower head directly to the fitting in the wall or ceiling. Thread the new shower head onto the arm and hand-tighten. Hold the shower arm in place with groove joint pliers and finish tightening the shower head with your adjustable wrench. Wrap both in a dry cloth to protect the finish.
Before securing the decorative escutcheon to the wall, turn on the water supply to make sure that all connections are tight and there is no leaking. If no leaks are detected, continue with the installation. If leakage does occur, use your adjustable wrench to tighten the connections as necessary. If problems persist, contact Customer Service at 703-378-1090.
Apply a bead if silicone sealant to the back of the escutcheon and press firmly into place against the installation surface. Wipe away any excess sealant with your damp cloth.
Install the handle faceplate with the installation hardware.

Make sure the valve is in the OFF position and install your shower handle. Tighten the set screw in the middle or side of the handle to secure the handle in place.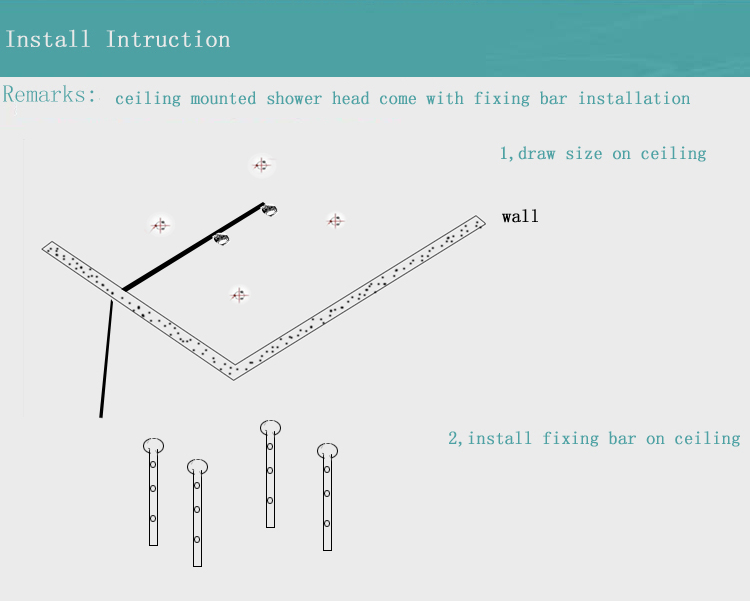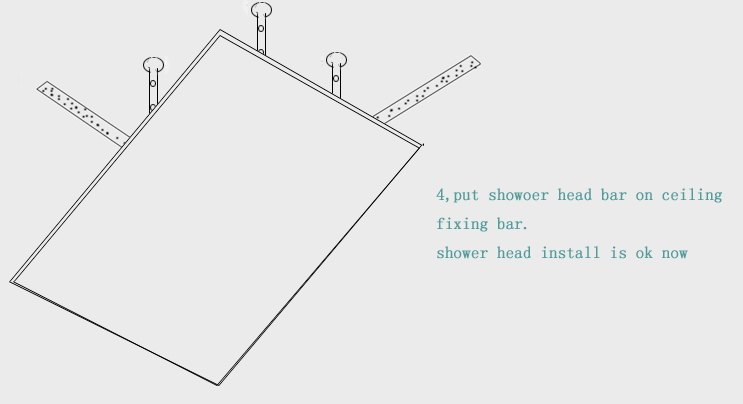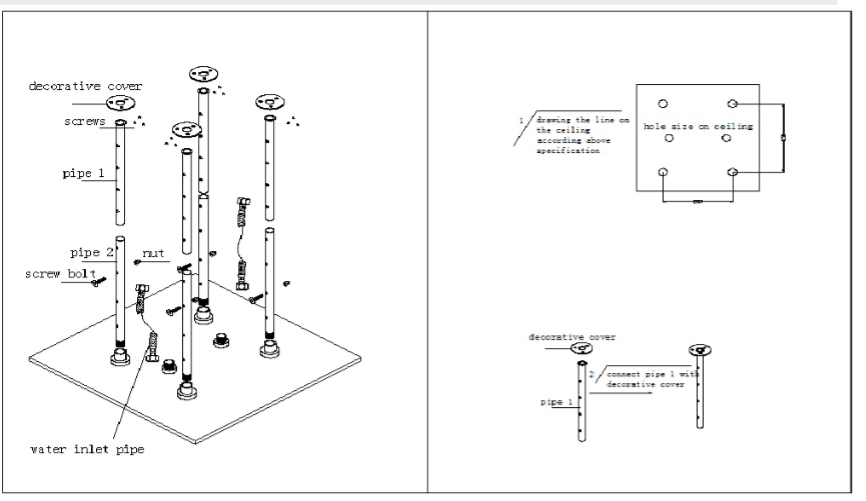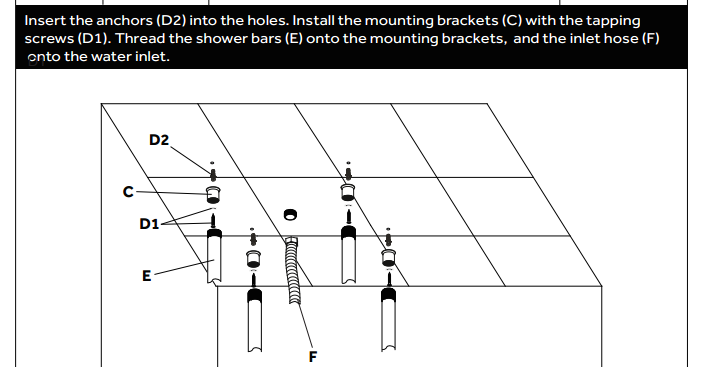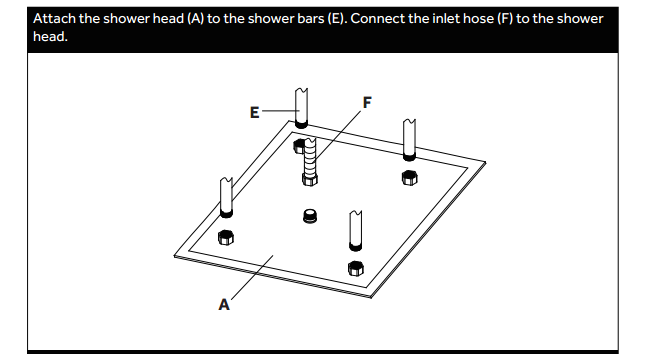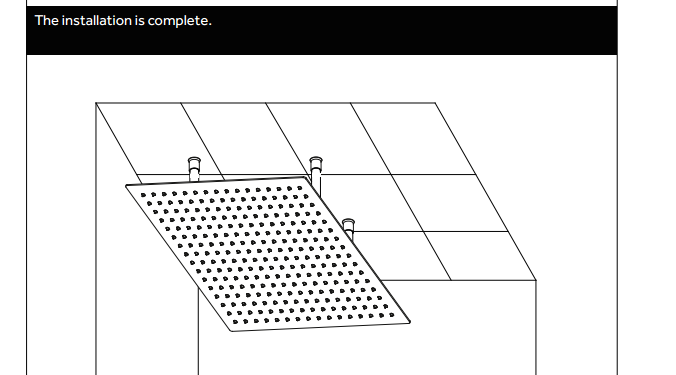 More Information

| | |
| --- | --- |
| SKU | JS546ORB |
| Installation Type | Wall Mount |
| Finish Type: | Oil Rubbed Bronze |
| Product Label Juno | Yes |
We offer special discount on BULK ORDERS.
If you have any bulk order do not just place orders but contact us first for better discount offers.
Frequently Asked Questions
Q: What do I need to order with this as far as trim goes? Diverter Valve? Temp Control?
By:John H Doss
A:
Hello John, you need to purchase the temperature control separately. And remeber the shower arm as well, unless you already have one.
By: Nicoleta
Q: Product Code: Hello, There is not much information on this product online and was hoping You could please send over a spec sheet. Thanks! Juno New 40" By 40" Large Dark Oil Rubbed Bronze Square Ceiling Mount LED Rain Shower Head Product: JS546ORB
By:Alexia Morales
A:
Thank you for asking. We have updated the installation instruction and related information on products page,
By: Sami