All of our products are shipped with a manual and installation instructions. But if you need any assistance, please call us at:
Customer Service:

800-422-1360
JunoShowers ships "ready to install", with just a few simple steps, shower heads and faucets. Additionally, we provide installation manual links on most of our product's website pages.
Our products are designed for both bathroom upgrades or new construction.
General diagrams and illustrations (not meant for a specific model).
Every product comes with easy installation instructions.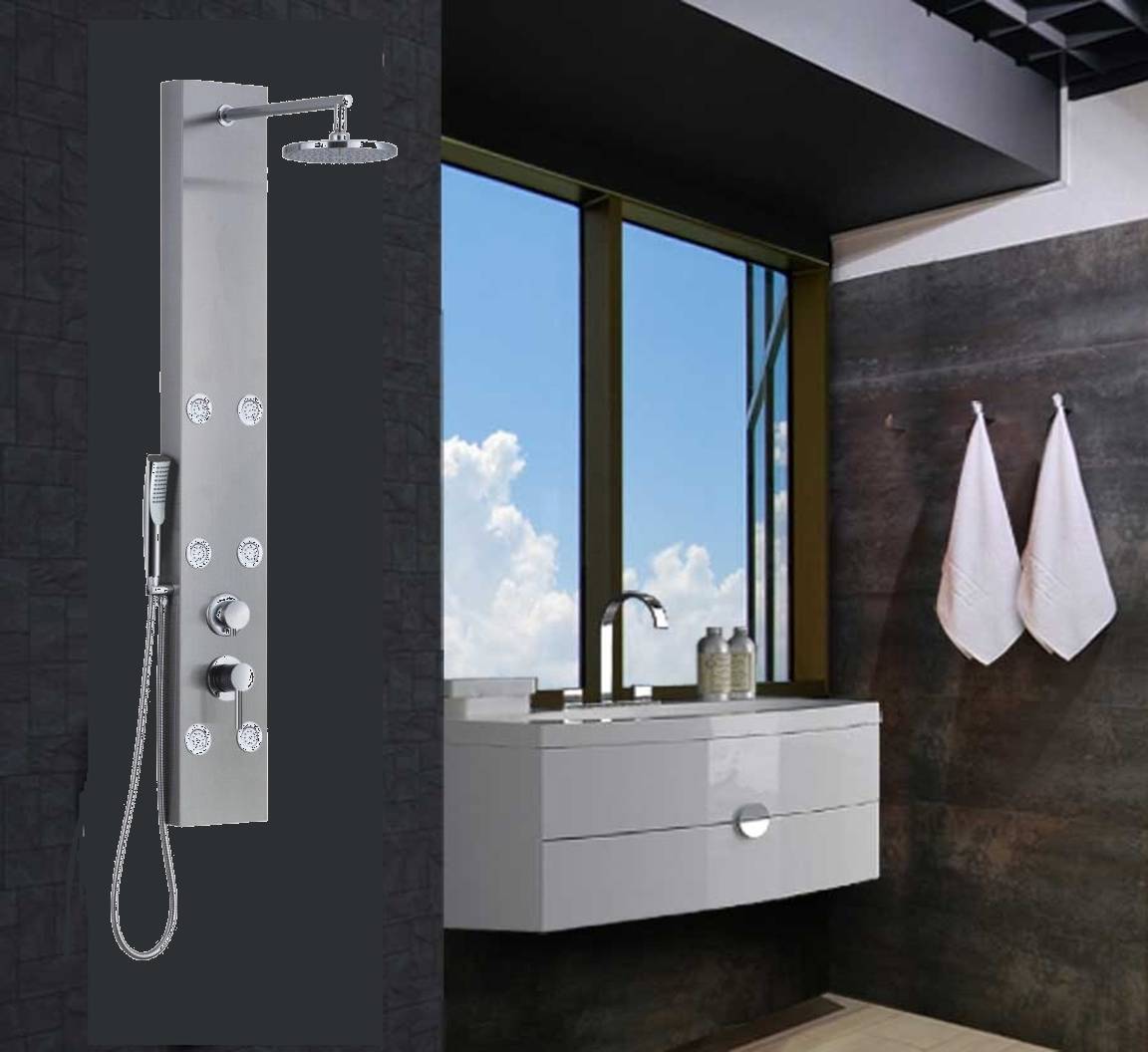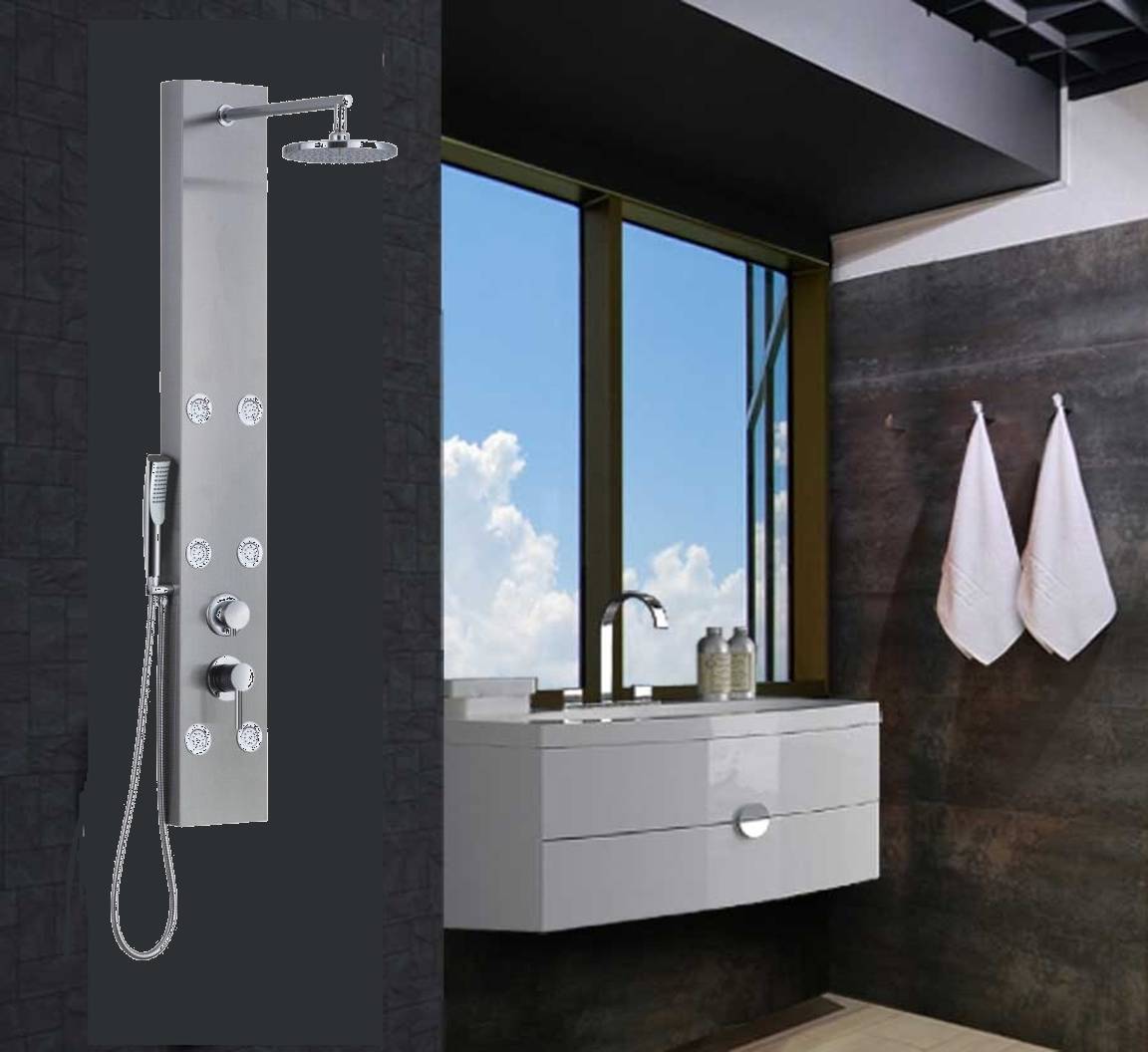 1.Hand Shower.

2. Shower Head.

3. Panel frame.

4. Shelf.

5. Adjustable Jets.

6 & 7. Diverter, Mixer and Thermostatic anti-scalding device (most models).

8. Handheld shower hose.

9. Connection base to a handheld shower hose.

10. Tub spout.

11. Showerhead hose.

12. Mounting bar.

13. Built-in mixer flow diverter and thermostatic anti-scalding device.

14 & 17. Hoses connected to the different functions.

15. Standard US 1/2 " plumbing Hot water hose (red).

16. Standard US 1/2 "plumbing cold water hose (blue).
Simple Installation Instructions:

The installation of shower panels is simple:

Remove currently installed fixtures from your shower system (hot and cold water knob(s)).
Install two installation brackets onto the wall.
(Panel installs at desired height / all hardware is included).
Connect the hot (Red) and cold (Blue) water hook-ups.
(All plumbing is standard US 1/2").
Hang the shower system on the previously installed brackets.
Test the shower system to ensure the product is working properly.
Caulk around the edges of the unit. This is only required on some models.
Total Estimated Installation Time: 30-60 minutes

Shower Panel Technical details:

1.2 GPM delivered per body spray under 45 PSI. Low water consumption with high power massage. Standard 1/2" plumbing.
Factory pre-plumbed.
Requires only 40psi to run. The minimum pressure required is 29 psi and maximum pressure required 72.7. The minimum flow rate for both cold and hot water is 3.70 GPM.
Nothing to recess (avoids most risk of water damage).
Fast and convenient access for easy maintenance. With the support of North American Plumbing Codes requiring temperature protection in the shower, most massage shower panels come with a built-in thermostatic mixer which provides stable mixed water temperature. This thermostatic mixer acts as an anti-scalding device in the showers.

Please note: If you have enough water pressure to adequately operate a handheld shower, you will not experience water issues with any of our shower panels. If you're absolutely sure you have low pressure in your house, you may have problems any shower panel will not solve.